When most people think about their wedding day, the last thing they consider is technology. Sure, you probably will use your laptop or smart phone to do some shopping, research, and keeping track of lists, but that's about as far as it goes. However, there are tons of great opportunities to use technology to make your wedding more spectacular, and here are a couple of my favorites to get you started.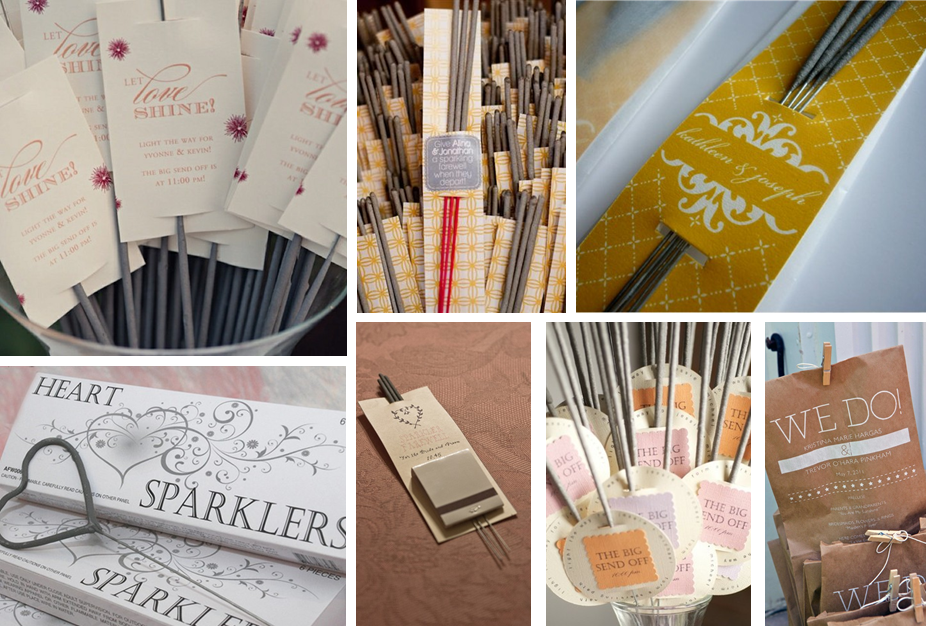 Camera in Bouquet
Not every bride would want to strap a camera to their head to capture the action as she walks down the aisle, but almost every bride would love the footage to relive the magic at a future time. Fortunately, there is an easy solution and that is to place a small camera in the bouquet that she carries down the aisle. You can get amazing footage that will show the bride's perspective throughout the entire ceremony and the camera will be hidden in the bouquet so it doesn't look tacky. Trust me when I tell you that the candid video you get from your bouquet will be some of the favorite shots you get from your entire wedding.
Wireless Sparklers
A lot of people have considered using sparklers during their reception to make things more interesting, but few couples know that they can ramp it up a notch with some sweet wireless technology. Imagine entering the reception hall and with a click of a button, you wireless ignite sparklers that are placed in the center of each table. Best of all, you can use any premium brand wedding sparklers in conjunction with the wireless ignition kit so you won't need to buy anything special.
3D Printed Cake Decorations
Now that we are firmly in the 21st century, 3D printers are turning up all over the place; and weddings are not off limits! With modern cake designs always so popular, you really can't get more modern than the shapes and designs that only a 3D printer can create. You can do anything you can imagine with your wedding cake if you can create plastic components with a 3D printer, so let your imagination go wild!
Live Stream Your Wedding
Though most of your close friends can family will be able to make to your wedding in person, there are a few occasions where it just isn't possible. Perhaps you have a very old great-grandparent that is too weak to make the trip, or possible family member who live very far away just can't afford to get their because of financial constraints. Fortunately, there are plenty of great apps out there that allow you to stream your wedding via the internet using your webcam. By live streaming your wedding, friends and family from all around the world can watch as you say your vows as if they were right there in the room with you.
No matter what you're thinking about doing at your wedding, there is a good chance that technology can make it better. Just do some research and think outside of the box. I think you'll find that enhancing your wedding with technology is easier than you ever imagined it would be, even on a tight budget.