There's nothing more exciting than expecting a child. Yet at the same time, due to all of the changes that are up ahead, it can also be a bit overwhelming too; especially when it comes to what we as women experience with our bodies.
However, if you are currently pregnant, this doesn't mean that you can't enjoy being fashionable, even when it comes to swimwear. You simply need to keep in mind a few tips that will help you to choose a suit that will look just right for you.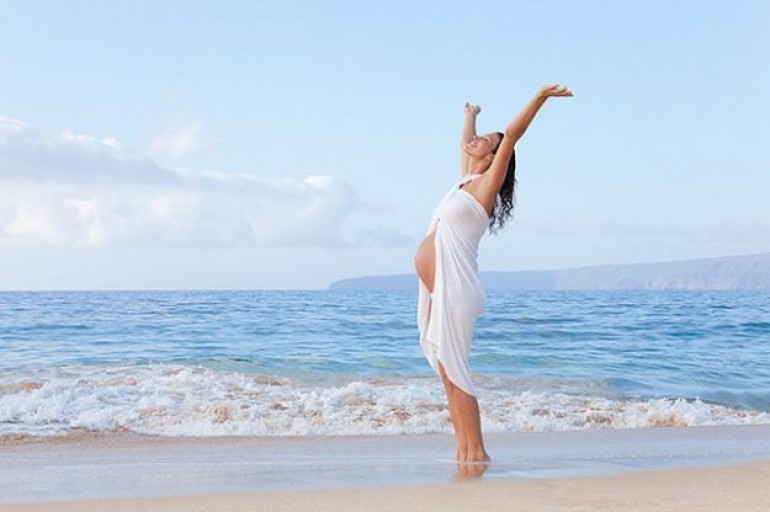 In order to make maternity swimwear shopping easier (and even a bit of fun), we've provided you five suggestions that will give you some pretty amazing results below:
Get two suits. There will probably be no other time in your life when your body will go through more physical changes than when you are pregnant. In fact, many mothers will attest to the fact that the way you look at the end of your first trimester is quite different than the way you will appear towards the end of your third. So, if you're someone who swims year-round, make sure to pick up two suits. A maternity store can assist you with selecting the sizes that will be best for you.
Pay attention to the fabric. In many ways, maternity swimsuits are a lot like bras. There are some that are made strictly for show and then there are some that are far more functional and practical. If you are someone who swims often or does it as a form of exercise, it's best to get a suit that is made out of Spandex or nylon. Both of those materials will provide your body with the amount of support that it needs.
Give your breasts what they need. What is really going to go through some significant changes are your breasts. In fact, it's not uncommon for women to experience 2-3 times of growth in that area alone. Therefore, look for a suit that has wide straps and perhaps even an underwire in the bra area. That will help you to feel more confident when you're underwater.
Have fun with color but avoid patterns. One thing that can make your natural glow all the more radiant is if you forego a black maternity swimsuit and instead, decide to have fun with color by picking a bright shade. Pinks, reds and even yellows are wonderful options. Just make sure to avoid patterns; that can make your body appear larger than you may like it to seem.
Make sure it complements your body type. Say that you consulted with Vida Soleil about maternity swimwear. One of the things that they probably told you is that it's important that you dress for your body type, even in a suit. For instance, if you have short legs and you'd like them to look longer in your swimsuit, opt for a suit that has high-cut leg openings. Or, if you have large hips that you would prefer to conceal, you can do this by choosing a bottom that is a solid dark color. For more information on how to select a suit based on your body type, visit She Knows and put "swimsuits to flatter your body type" in the search field.